CS Broadcasting Business
We operate a comprehensive Korean entertainment channel called "KNTV", which is a channel of a CS satellite broadcasting station based in Japan.
"KNTV" is a long-established Korean Wave channel that celebrates its 25th anniversary, and has been focusing on broadcasting Korean terrestrial dramas, and also News programs, K-pop, Variety shows and the latest contents for the first time in Japan.
We also plan and produce original programs, broadcast music live performances and online fan meeting events LIVE on our channel. With a full lineup of Korean contents, we introduce Korea's "NOW" to our audience.
Other than broadcasting, KNTV has also sponsored and held many events, such as K-pop Live and drama events (attendance=1 million people per event).
We deliver Korean entertainment through broadcast and performance.
Please look forward to "KNTV", which will continue to expand in broadcasting business, program and event planning/production, and in many other ways.
Management Business
Manages the activities of our artists in Japan, and plans and organizes activities including their music and appearances at events, in the media and in commercials.
Mobile Business
We plan and operate the official mobile site of the carriers.
(Docomo/au/SoftBank 3 carrier payment support, iPhone/Android support)
Fan Club Business
Operates and plans artists' fan club sites.
Merchandising Business
Our company's EC site "K1stshop", and "SMTOWN FC GOODS ONLINE STORE" are engaged in product planning and sales, including goods related to their artists.
Event merchandising
We design, create and sell event goods that are sold at concerts, fan meetings and other events, and we also sell on commission.
Operation of e-commerce site
EC site management
K1stshop operates an EC site that focuses on Korean Wave goods.
We deal in a wide range of products, mainly music & video software, and products of the artists that belongs to us.
Among them, the original goods of the artists managed by our company are sold as official goods with planning and design skills.
Also at the SMTOWN FC GOODS ONLINE STORE, we sell official artist goods including limited items for Girls' Generation fan club members.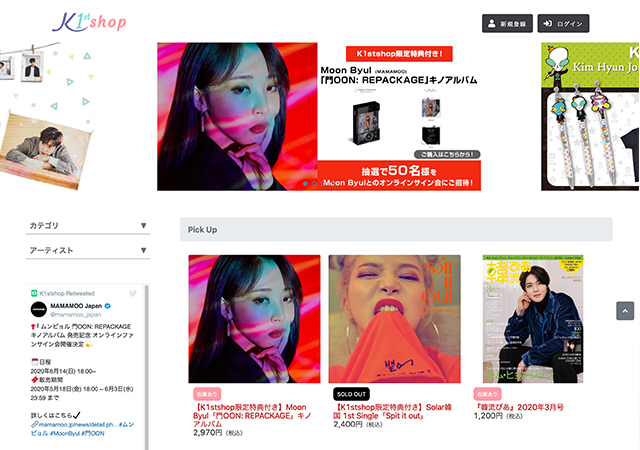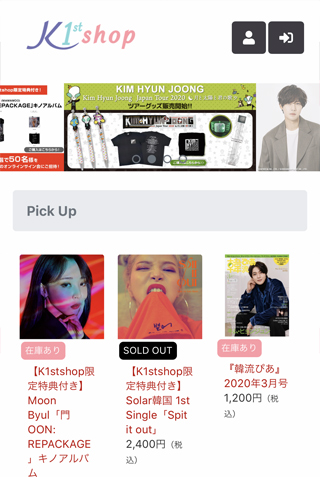 SMTOWN FC GOODS ONLINE STORE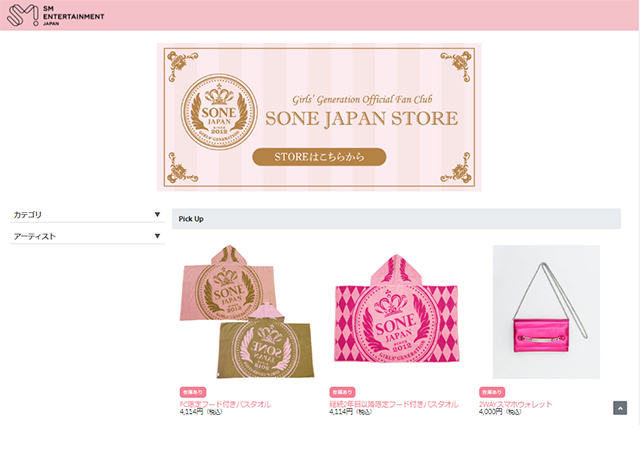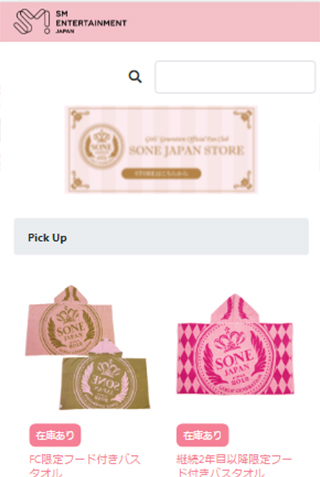 Rights Business
Acquires broadcasting, distribution and other associated rights for image contents such as dramas and movies, and operates relevant businesses (distribution business, DVD business, etc.)
Producer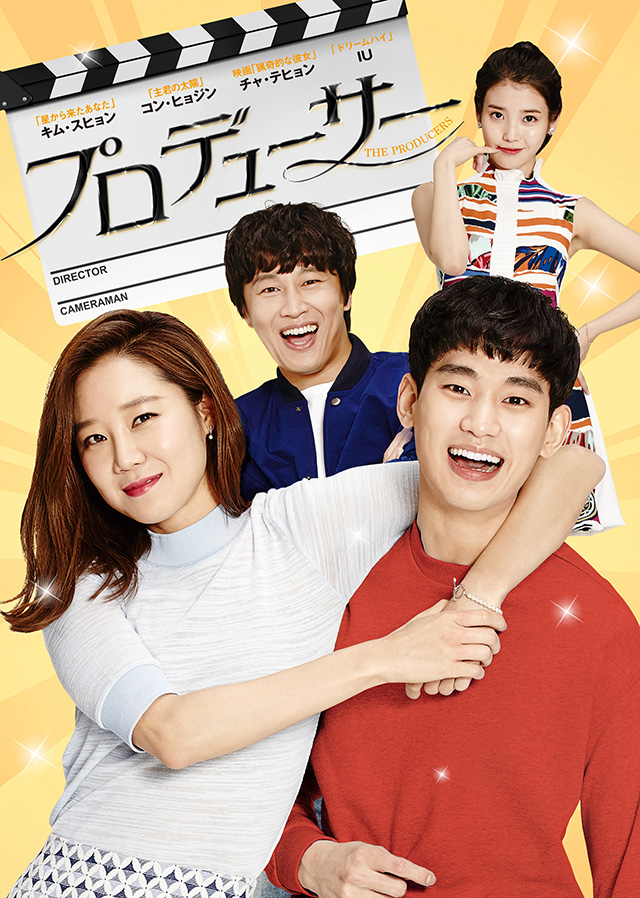 Licensed by KBS Media Ltd. © 2015 The Producers SPC. All rights reserved
Marriage Contract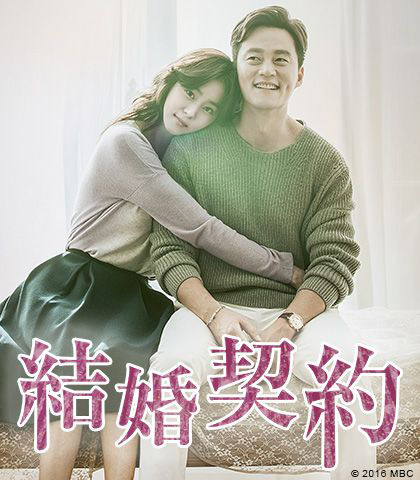 © 2016 MBC
The Mask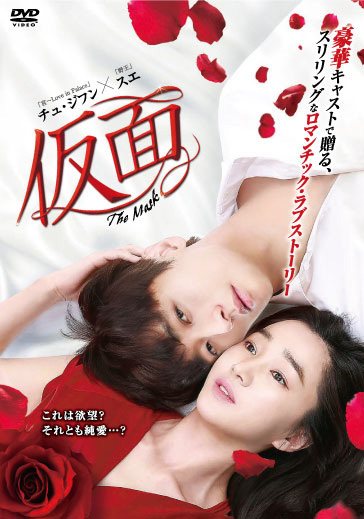 ©SBS
Woman with a Suitcase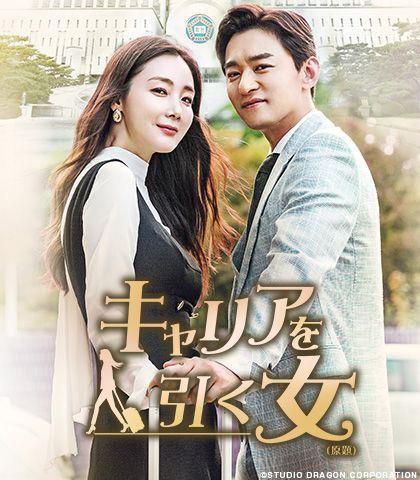 © STUDIO DRAGON CORPORATION
Memory ~To the one I love~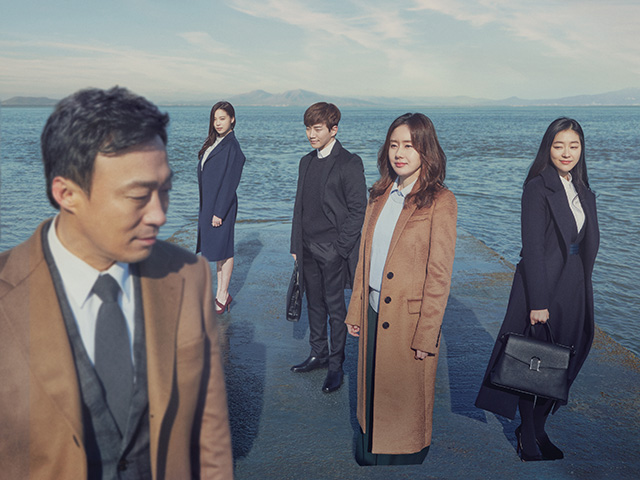 © STUDIO DRAGON CORPORATION
TANTARA ~I feel you~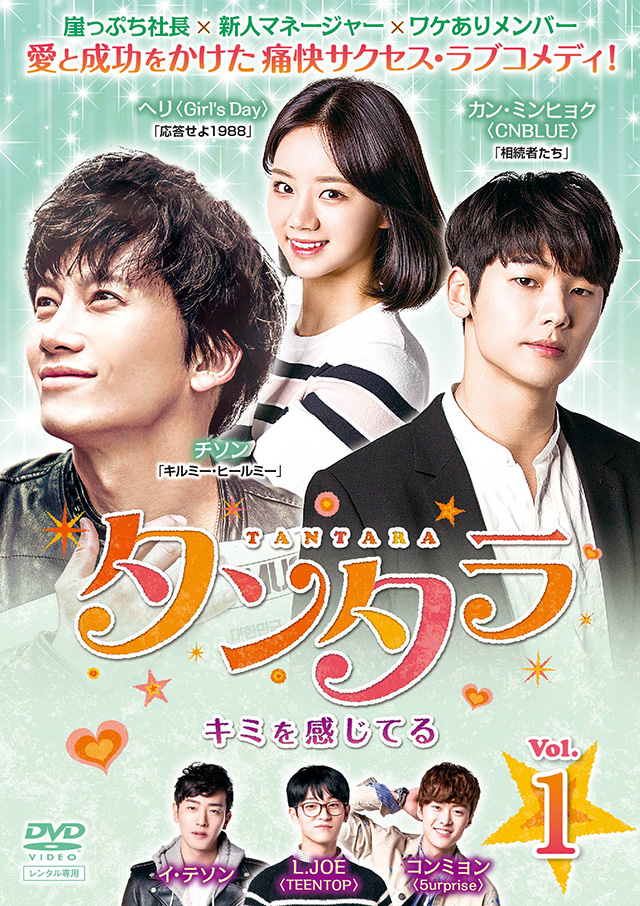 © SBS
Event Business
Plans and holds events such as those related to our artists, their fan clubs and dramas.
Past events
2016
SUPER JUNIOR-LEETEUK、RYEOWOOK, KOO HARA, INFINITE, BTS and MONSTA X appeared on stage of "Power of K 2016 Korea TV Fes in Japan" at Makuhari Messe
2015
Kim Hyun Joong Japan Tour "GEMINI"—15 performances at 11 cities nationwide
Korean drama "The Producers" fan meeting 2015 in Japan—Tokyo and Osaka
2014
Kim Hyun Joong World Tour "Dream" in Japan at four cities nationwide
Korean drama "I Miss You" drama event "First Love's Yellow Umbrella" at Yokohama Arena
2013
Kim Hyun Joong Japan Tour 2013 "UNLIMITED"—15 performances at 11 cities nationwide
2012
Kim Hyun Joong and Naoto Inti Raymi "Double Fantasista" joint concert at Saitama Super Arena
2011
Premium talking and live performance event for "Playful Kiss" in Osaka at Osaka International Convention Center and in Tokyo at Tokyo International Forum, Hall A, to support reconstruction after the Great East Japan Earthquake
The 4th K-Pop Super Live at Makuhari Event Hall
Kim Hyun Joong "First Tour 2011 in Japan" at eight cities nationwide
2010
HOHOEMI PROJECT, Smiles for all Asian children! And hope for life!
Public recording of charity program "Message! to Asia" at Tokyo Dome
2009
Animation "Winter Sonata" – another story – at Tokyo Dome, September 29
2010-2012 Commemorating Visit Korea Year, "A Journey in Search of Korea's Beauty" at Tokyo Dome, September 30
2008
Event of 10th anniversary of performing by Song Seung Heon at Saitama Super Arena
"Love Song 2008" premium concert at Saitama Super Arena
2007
Song Seung Heon Japan Fan Meeting 2007 at Saitama Super Arena